Memorial Day Tribute 2011
This page is dedicated to the brave men and women of our armed forces. While we go about our daily lives, please remember that the reason for these freedoms we enjoy is courtesy of the grace of God and the ultimate sacrifices of our brave troops.
You may click on the images for larger version.
Remember our Brave Fallen Heroes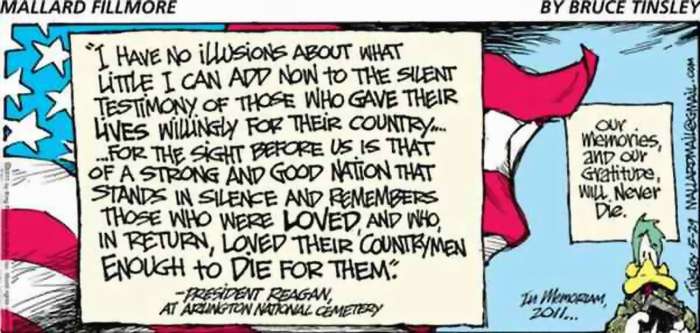 May God Bless our Veterans!
There is no greater love than to lay down one's life for one's friends. (Jn 15:13 - NLT)