Memorial Day Tribute 2013
This page is dedicated to the brave men and women of our armed forces. As we enjoy family and leisure this weekend, don't forget the ultimate sacrifices of our brave troops that made these freedoms possible.
You may click on the images for larger version.
Remember our Brave Fallen Heroes

Let us not do like certain political leaders, who grace our fallen veterans with a quick photo-op on the way to the golf course, but remember to honor them every day.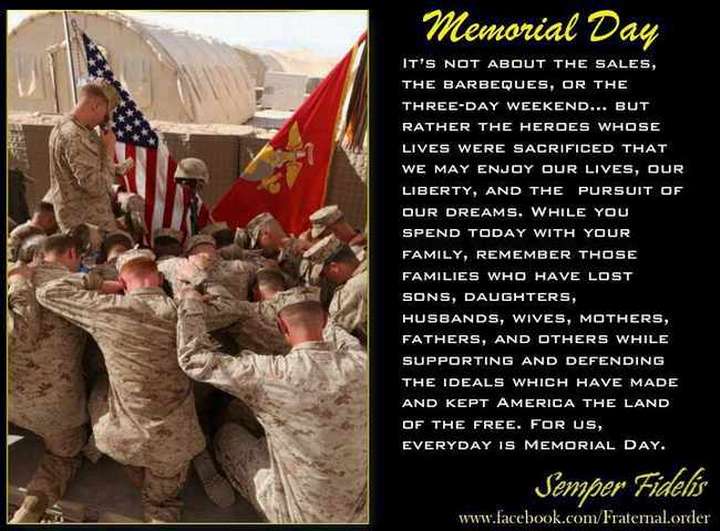 May God Bless our Veterans and Families!
There is no greater love than to lay down one's life for one's friends. (Jn 15:13 NLT)